BERMAD Water Control Solutions

BERMAD products have proved through the years to be dependable components in a wide range of installations in fire protection, industry and agriculture, and are being used every day in hundreds of countries around the world.
In addition to water meters, aerators and deaerators and pressure-reducing valves, the Bermad programme primarily comprises valves operating on the principle of the diaphragm-actuated globe valve. Diverse types ranging from small to (very) large, with single-chambered or double-chambered actuator, with or without automatic control functions.
In addition to the plastic 100 & 200 Series from ¾" to 6", the valves can be made of brass, aluminium, cast iron, steel, stainless steel, bronze with various alloys up to and including titanium from 2" to 32".
Every valve is characterized as a reliable product with a wide of range of applications in terms of capacity and working pressure. Every valve is manufactured and tested with utmost care (ISO 9000 and 9001-2000). Certificates required and/or special testing procedures are available as well.
Are you looking for an industrial water control solution in the field of fire protection or waterworks? Please check www.bermad.nl for more information!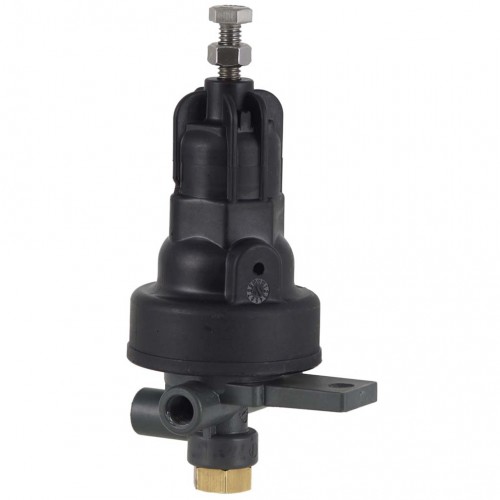 Different 2-way and 3-way navaton pilots provide diverse control functions required for water systems. For efficient, cost-effective and...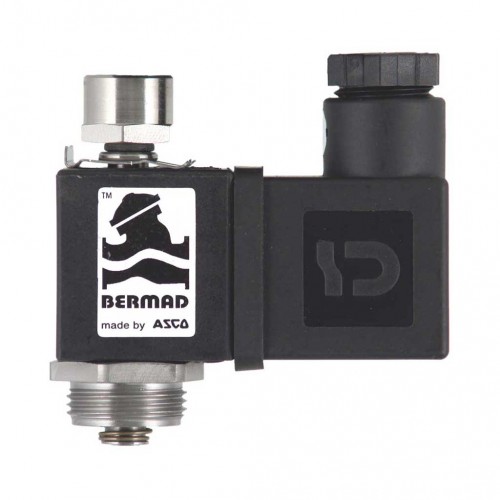 The industrial Bermad/ASCO solenoids are universal control valves designed for water applications. Made to be installed directly on plastic...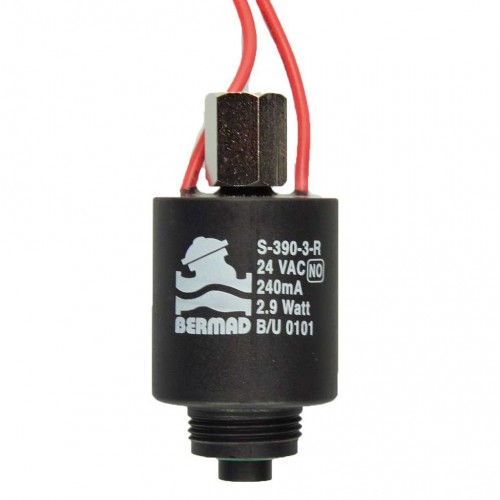 The Bermad solenoid S390 Series is designed for a reliable long-life service in irrigation systems. A unique plastic casing, cast in one...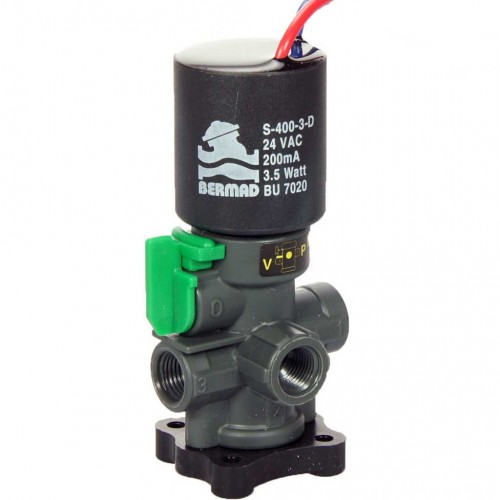 The BERMAD S-400 is a compact Solenoid Pilot Valve that can control valves independently or in combination with other control circuit...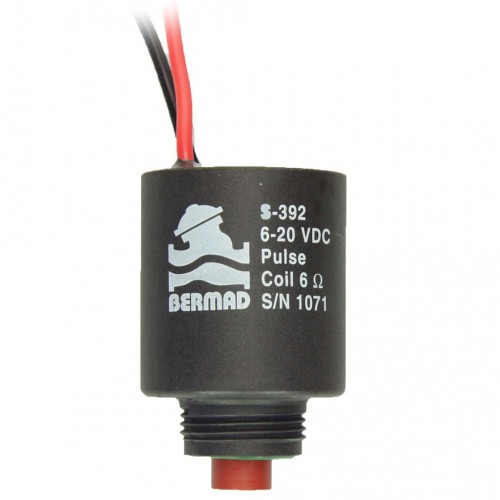 Bermad latching solenoids are specially designed for reliable long life service in stystems controlled by battery operated...
The Bermad 100 series are industrial grade nylon Y valves for high-flow systems. It's diaphragm and guided plug provide a...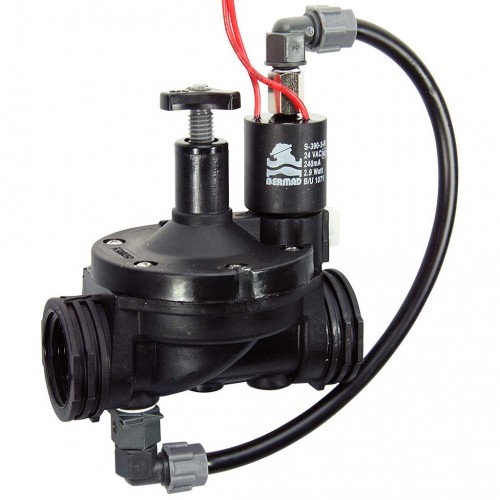 The Bermad 200 Series is a plastic valves series in the sizes ½" to 2", and is made from high-quality fibreglass-reinforced nylon. This...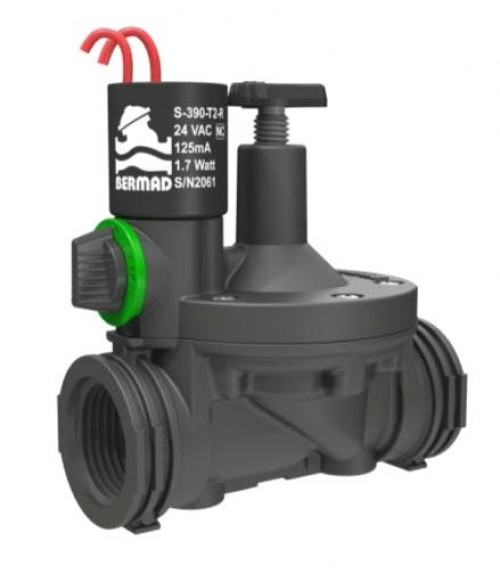 The new Bermad 200 Series is a plastic "trio" valves series in the sizes ½" to 2", and is made from high-quality fibreglass-reinforced...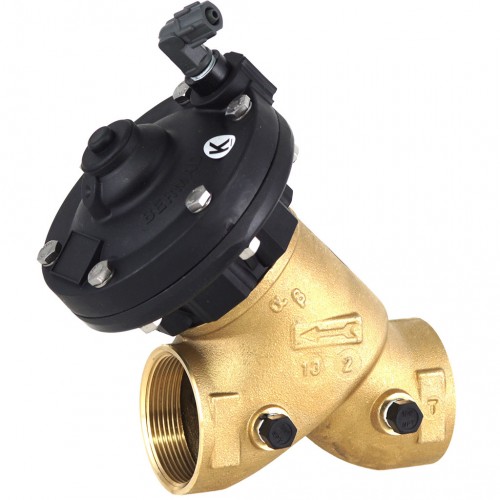 The Bermad Y valves are hydraulically operated valves equipped with a diaphragm which can be doubly actuated. The Bermad 300 series Y...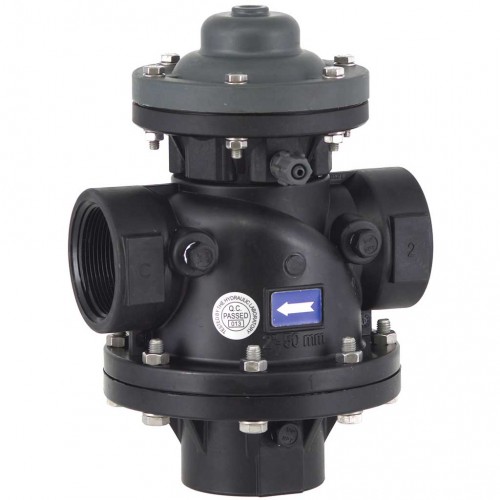 The Bermad patented backwash valve has been especially designed for filter backwashing. The 3-2w principle has a unique diaphragm-actuated...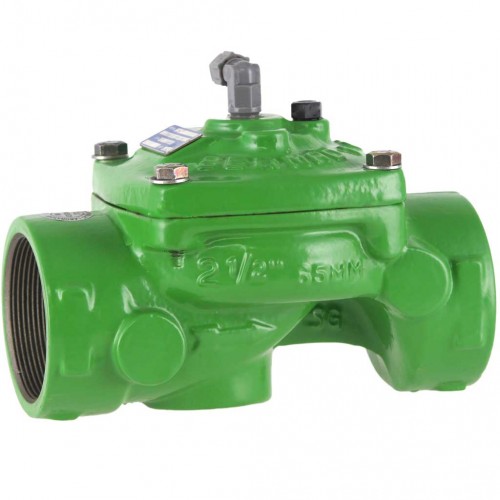 The 400 series diaphragm actuated hydraulically operated valve is at the leading edge of control valve design. It combines simple and...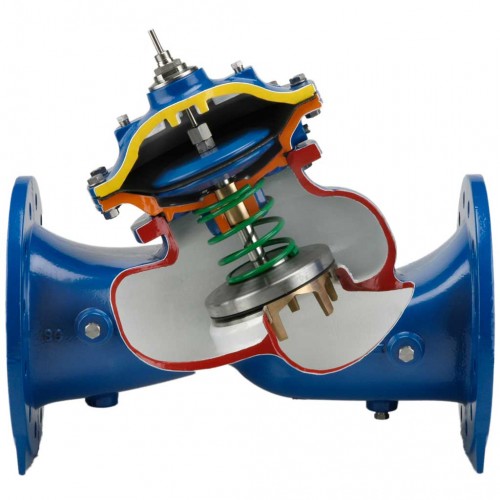 The 700 series basic hydraulic valve is a diaphragm-actuated, hydraulically-operated, globe valve in either the oblique (Y) or angle...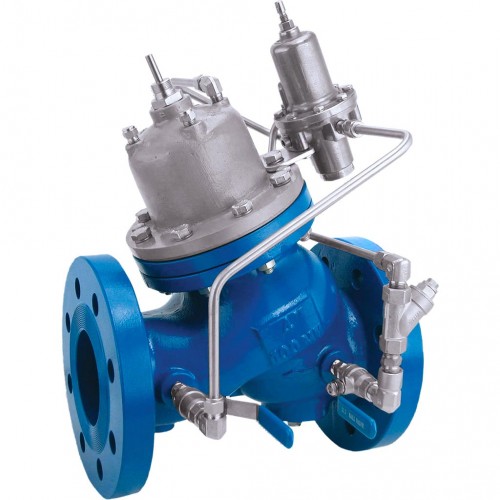 The 800 series piston actuated valves are hydraulically operated globe valves in either the standard oblique (Y) or angle pattern design....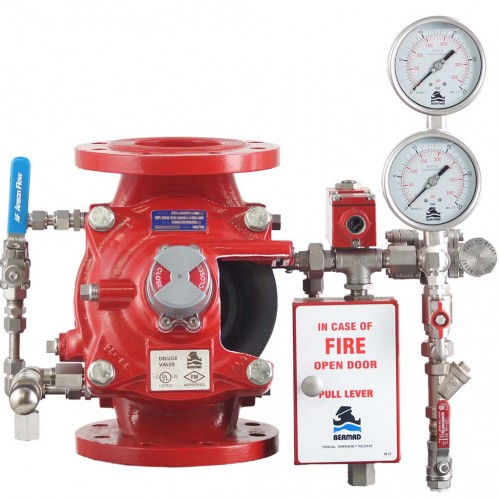 Incorporating unique patented technologies for fail-safe opening, zero flow obstruction and invulnerability to water hammer, Bermad's...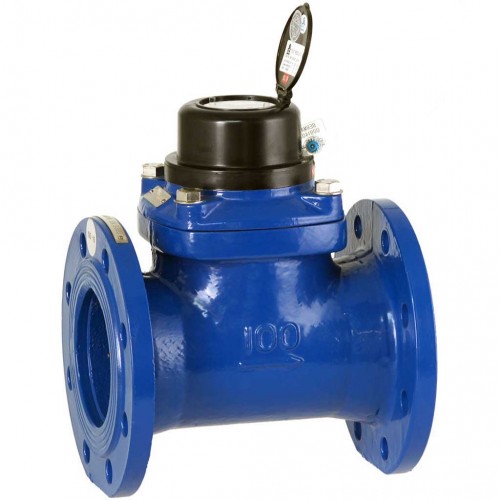 The Bermad BAR-M water meters based on the Woltman principle are, due to their robust design, particularly suited to handle high flow...